HOSEA NEWSLETTER DECEMBER 2022

Papua New Guinea

Hosea's ministry in Papua New Guinea is growing slowly but surely. God has demonstrated his power through miracles and by healing people of various sicknesses. There is a lot of witchcraft in PNG; our churches have to fight against the influence of occultists, shamans and paganism. In Enga, where our main church is situated, seven people who had been involved in the occult were just recently delivered from the dark powers of the enemy -- they came to faith and are now serving the Lord Jesus Christ. Hosea's pastor Sauan Emec is being used powerfully by God. The story of one of these seven new converts was like that of the Gadarene demoniac, in that he was delivered from a legion of unclean spirits.
Then Jesus asked him, 'What is your name?' 'My name is Legion,' he replied, 'for we are many.' … When they came to Jesus, they saw the man who had been possessed by the legion of demons, sitting there, dressed and in his right mind; and they were afraid.
Mark 5:9,15 NIVUK

Also several sufferers from cancer have received complete healing, and as people have witnessed God's powerful acts, many have come to faith.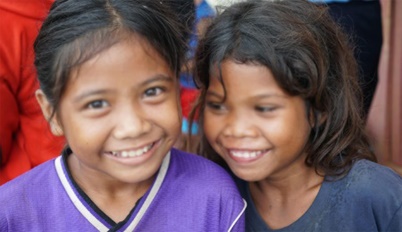 Hosea mission work

TONGA

Vava'u Island on Tonga has suffered hard times. A second volcanic eruption in the Vava'u group of islands resulted in an earthquake of 7.5 on the Richter scale and aftershocks. A tsunami warning was also announced but thankfully the island was spared. Our teachers were prepared to evacuate the pupils to the island hospital which is close to the school. Our team has gone through huge difficulties, catastrophes and epidemics, and the latest viruses have affected many children on the island. Sadly the hospitals are ill equipped to help as their medical supplies are often limited to simple painkillers such as  paracetamol. In spite of all these hardships our pupils have learned to read, achieving good results in their studies, in sharp contrast to results of pupils in the state schools.

The Department of Education has expressed concern about the low level of literacy in Tonga, and has decided that preschool education will become compulsory across the islands. At the same time the Department has ruled that all schools must become part of the state system: private schools are allowed to function only if they own both their buildings and their land. We, like all the other private schools on the main island, are renting both our school buildings and the land they occupy.  Shouldn't it be easy enough to resolve this issue? Not at all because there is no land available for sale on the island. All I can say about this is that corrupt officials there have secretly sold land at twice its value to an eastern nation which seeks to gain ownership of many territories in the Pacific area in order to use them for military purposes.

Friends please would you join us in praying that God would do a miracle here for us? The only way to prevent the sole Christian school on the island being closed is through God's  intervention on our behalf. Hosea has worked on the island for several decades and has overcome great obstacles through the Lord's mighty acts, so that Jesus Christ might be proclaimed in that place. Please pray that God would grant revival to Tonga.

Hosea school pupil

PHILIPPINES

I am so glad about what God is doing in the Philippines. Our ministry is growing fast and many of our churches have outgrown their premises. People are coming to know Jesus all the time and we have arranged several baptismal services recently for the new converts. Many sick people have been healed and Hosea students have successfully passed their obligatory state tests. All thanks to the great work of our teachers! In addition to their teaching, they have also been able to preach the gospel in remote areas and negotiate through the challenges of coronavirus and the natural catastrophes that have hit the islands.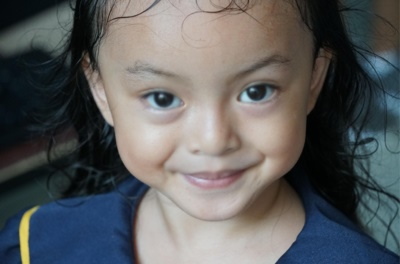 Hosea school pupil

My sincere thanks to all our donors and intercessors: I pray every day for you, asking for God's presence, favour and blessing to rest upon you, as you play such a vital part in our ministry.  Thank you to all our ministry partners! May God's miracle-working power carry your lives to victory in Christ.

Blessings

Anne