Hosea Newsletter November 2019

Hi dear friends

Once again many blessings from our mission work and first some news from our school in Tonga.

Tonga

The school had a visit from a very important representative of the King of Tonga. The visitor came to inform us that His Majesty the King is planning to give us a plot of land for the Hosea school. This came as a total surprise to us! We were able to pay a visit to see this piece of land and it's about five minutes drive from the town. We are really over the moon about this amazing blessing. Please pray that this transaction would all go through smoothly because there are many people who are jealous of us and are questioning why the Hosea school in particular should be favoured in this way when others aren't getting anything. As I've previously explained in earlier newsletters, it is not possible to buy land in Tonga -- instead it can only be rented for a period of time. Plots of land there are shared according to tribal divisions following ancient laws that aim to prevent land falling into the hands of foreigners. The island is quite small and therefore not much land is available.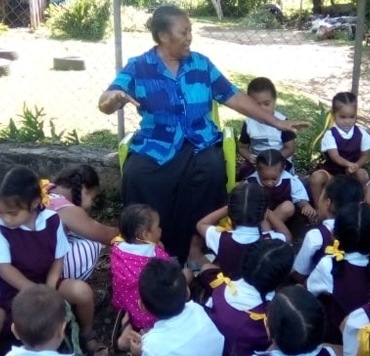 A teaching lesson at Hosea Tonga school in progress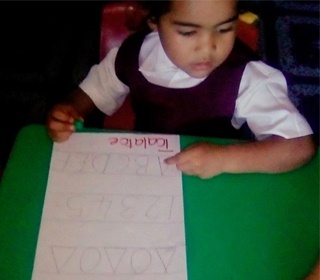 Tonga school student

So we would be very grateful if you would pray for wisdom for us in this whole handover process. The next few weeks will be very challenging for us but we are really grateful to God for this blessing which has opened up a new door of favour for our ministry there in Tonga.

Philippines
Our ministry in the Philippines continues to be blessed. We were surprised to receive a letter from a governor telling us that our Hosea students have been chosen to give a performance in the children's conference taking place in Mamburao, the capital city of Mindoro Island. Our school pupils were the only ones that were invited. Their reputation had obviously spread far and wide, with their performances receiving enthusiastic praise. They have certainly put in plenty of preparatory work for all their performances. But it was probably our last celebration in the city hall of Mamburao that made such a significant impression on the high-ranking officials of the island who attended the celebration, including the city mayor and the minister for social and children's work. We arranged the annual Tagalog festival at which our children performed. Afterwards we received very warm congratulations from the city officials, who described the performances as brilliant. This was very gratifying because we had worked hard, not only in coaching the children but in preparing their costumes for the performance. The mothers of our pupils had been very busy sewing the costumes and the children themselves had trained every morning and every afternoon.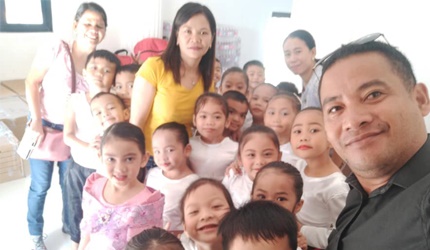 Our teacher Danillo and Hosea kids

It was a real surprise to me to see Nathan joining the performance with a group of four year old boys, just when I was wondering where on earth he was, as he didn't seem to be at the celebration at all!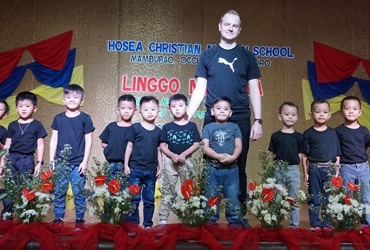 Nathan at a school performance

We've been so pleased to see how the Christian message has been receiving so much favor within the Philippines. Police officers throughout the Philippines have participated in weekly bible studies. We understand that a law will soon be established making bible study compulsory in schools throughout the country. I believe that this law will be passed by the Senate because the president is backing it and he holds the majority there.

The Philippines' top police official recently gave a speech on national TV where he recommended that all police officers should take to heart the Bible verse Joshua 1:8  Keep this Book of the Law always on your lips; meditate on it day and night, so that you may be careful to do everything written in it. Then you will be prosperous and successful.

The highest leaders of the Philippines have admitted that only faith in God and obedience to biblical principles will solve the problems of the Philippines because other approaches have been tried and found wanting. I believe that this admission is the result of faithful intercession by churches throughout the island who have joined together to pray for the government -- senators, officials and regional governors. This is why such significant changes have started to take place and we are starting to see revival in the country.

Rich blessings to each and everyone of you from Hosea's workers, our pastors, our teachers and of course our pupils, who regularly pray for you. I am particularly blessed when I hear the prayers of our young school children!

With my love
Anne