NEWSLETTER FEBRUARY 2017

Greetings again, my dear friends,

In my previous newsletter I mentioned that Hosea invited a group of young people from Finland and Norway to come and visit our Philippines' schools and churches. The group was led by Nea Reis from Finland, and they all did such good work on Mindoro Island. They held a youth conference there, and ministered to the local youth and adults in many ways. The local young people in particular were encouraged by their enthusiasm and love, and have told us what  joy and God's touch the group brought to them. Well done, everyone! Here is the story written by our Norwegian guest, Nathan Osnes

Blessings,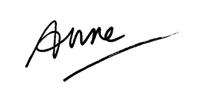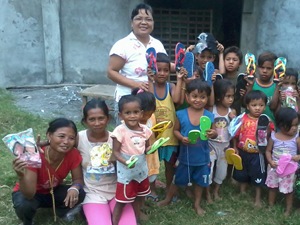 Hosea kids got donated shoes

Greetings from Nathan Osnes, Norway

Hi everyone,
As I am sitting at home in Norway after preaching in my home church, I am forever grateful for the life I get to live and the amazing things I get to see my God do. I recently returned from a mission trip to Finland and to the Philippines. For me, there is no greater joy than seeing a soul get touched and changed by the power of God. There is nothing bigger than seeing somebody surrender everything to Jesus and falling in love with Him for what He has done.
On my last trip it all started in Helsinki, Finland. I must say I love the Scandinavian people with all of my heart. Several people gave their lives to Jesus, and I was able to pray for these men and women. The day after the service in Helsinki I joined the group of four people from Finland, and we flew together to Asia. That trip has left a mark in me that I know will never leave as long as I live. A part of me fell in love with the Philippines, and I found a home for my heart in the midst of the broken, hurting, poor and fatherless. The next few weeks would turn out to be an epic adventure filled with amazing people getting saved, healed and baptised in water and the Holy Spirit.

| | |
| --- | --- |
| | |
| A baptism being held at the sea side | Gospel being preached to the villagers |
I remember one day that we were at the beach during a youth festival, where I was going to share on the water baptism. Before I preached the Word, several people shared their testimonies about what had happened to them during the last few days. A 13 year old boy who had lost his father one year earlier told how he had been touched and physically healed. He started weeping. Many more shared their stories as well. Another person wrote a letter to us, telling how we helped him to understand that God always loves them. Glory to Jesus!

As we travelled to many cities, schools, churches and tribes, we met many amazing people. The Spirit of God was moving, and I am in awe over what He did. This trip was surely my favourite trip so far, but the best is yet to come, and I know that I am going back. There are more people who are waiting for a touch from heaven, and my goal is to find them and give them Jesus. My goal is to leave them with a mark of eternity, never to be the same. Looking into the eyes of the broken as they receive hope is indescribable, and our God is surely at work among these people.

Thank you to all of you who have been a part of this trip. Thank you to all who have donated, prayed and encouraged me and the others. Please remember that all of these people whom we met in the Philippines are precious in the eyes of Jesus. Would you please pray for them.

Nathan Osnes