NEWSLETTER APRIL 2018

English newsletter from Nathan
Here is the news from Hosea Youth Pr. Nathan Osnes, and what we experienced in
Island of Mindoro March/ April. We are so blessed what the Lord is doing and how the doors are opened for the Gospel all around, be challenged, encouraged and inspired by Nathan and what he is doing in the Philippines.
Blessings: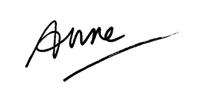 Hello  all the Hosea friends!

Just writing to you to give you a short missions report of what happened in the Philippines during
my trip there this March and April. I am sure I could write several pages about what Jesus did, but
I will try to make it a little bit shorter and give you some highlights! So thankful for your ministry
there, and for what God is doing. All the glory for all that happened on this trip goes to Him.
First of all I have to say that all of the pastors of Hosea, and its members, have been so helpful.
Without them I would really struggle there! For instance during the mass evangelism event we had
in Mamburao. I was told that it was the biggest Christian evangelistic meeting in the history of
Mindoro. Many people got saved, and after praying for the sick, so many miracles took place.
During this trip I also met with leaders, such as politicians and people within the department of
education. I got to preach and pray for them. They are so open for the Gospel, and the mayor of
Mamburao has begged me to please move there and continue doing missions work. She is also
so extremely thankful for Hosea.


| | |
| --- | --- |
| | |
| Lady that got pregnant after prayer | Church meetings |
We had outreaches, church services, school graduations, a family camp and so on. Thousands of
people heard the Gospel of Jesus, and thousands were blessed with food. Some were also
blessed financially, or with clothes, shoes and other things. I met with one lady that I prayed for
over one year ago. She was not able to get pregnant for 13 years, but today she has a small baby
boy.

Baptisim service in youth camp
Another lady testified about seeing Jesus standing and smiling in one of the meetings.
It is amazing to see Hosea continue to grow. Hosea Mamburao is now the biggest pentecostal
church in the city, reaching many people through the school. So many miracles have taken place,
and a lot of people receive help. I miss them all so much that it hurts! Today I received a message
from a fatherless boy with the words «I miss you papa.» As I told you, that is what many people
call me there. So I guess we could say that I miss my children!
To be able to hug a fatherless child who has known nothing but pain, and to tell them that they are
loved. Well.. For me that is indescribable. To see the hopeless and lost find hope in Jesus leaves
me speechless. Whether it is on the streets or in the prisons, in the city hall or in the schools. It is
amazing. And the open door for the Gospel there is fantastic. Especially in the public high
schools.
| | |
| --- | --- |
| | |
| Feeding the kids | Nathan with the Mangyan kids |

Well, I could write testimony after testimony. I hope this encourages you! Thank you for your
faithful service and kind heart. Your work has been fruitful, and it still is. Thank you for all, and
thank God for His faithfulness and power!

Blessings from Nathan

TONGA NEWS

| | |
| --- | --- |
| | |
| New paint and new floors | Renovation of clasrooms |
Some photos of our new place of learning after all the clean up and new paint. We also fenced the balcony so our children are safe. We are now working on the kitchen, We also put in two new toilets and covered the floor with linoleum and made some new tables and benches for our children.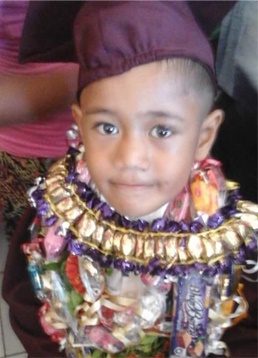 One of Hosea Tonga students
We send you all our love and prayers God bless all of you

Dorthy