NEWSLETTER AUGUST 2017

Hello friends!

I have once again returned to Australia from my European journey, I came back yielding my will to God more and nothing else mattered, who I am has been lost in who God is. Maybe I could repeat here Paul's words to the Ephesus church 1:17 – 18. Paul prayed, that the church would receive the Spirit of wisdom and visions and that their hearts would be open and that the eyes of their hearts would be enlightened.
Paul himself had come to a crossroads in time, where he totally changed on the Damascus road. He went blind for three days, and when his sight had returned, everything had changed. It was as if Paul had come to a different world, which meant, from that that moment on he saw things differently. God removed the spiritual blindness from his eyes, that is why his life was different and his life was no longer the same as before. From that day forward Paul only saw Christ.
In my own case with mission work something has changed too. It is hard to explain in a simple way, I could rather ask everyone:" "Has your life ever come to a junction, where an old road has ended and a new one began?" On this new road one wants to see the greatness of Christ, His magnificence. The spiritual blindness in one's eyes disappears, and one sees only Christ, the confusion of the world disappears, and one's identity gets melted in Christ.

| | | |
| --- | --- | --- |
| | | |
| Building view | Building roof | Inside view |
Paul ended up in prison because of his faith. And only because he was bold enough to preach the word of Christ. He wrote about his life with the One who is invisible. Through Paul's words there is an aroma of his suffering, but there is also the aroma of the Holy Spirit. I could ask:  is there an aroma of the Holy Spirit in you, or do you emit an aroma of this world?
I believe that there will still rise a generation, that will live for Christ, just like Enoch. His spiritual life impacted also his physical life in enormous ways. Enoch is an example of the upcoming church, that walks close to God's heart. Hebrews 11 talks about men and women, a generation in Christ, that went through trials and tribulations, but their faith held, because they did not look at this visible world but at the invisible world instead, that was more real to them. They were a living proof of faith to the world. Are we such a generation of faith or are we just satisfied with being lukewarm? The church is not designed to be a storage for Christians, where they are stored for some upcoming use, as they risk becoming stale. We should be of use and get moving, and to fulfill our part for God's kingdom. There are many dishes in various colours and shapes on God's feast table, but each one has a purpose.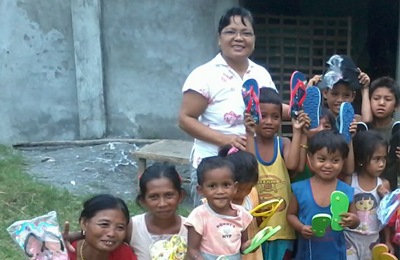 Hosea Mangya school

I myself experienced something new this summer on my journey, I felt as if I was swimming in deeper waters. Sometimes swimming felt heavier, other times the current moved me rapidly along to new things in God's presence. There were much more cases of physical healing than before which I really am happy about. God does not look at size, age, race or who think they are more right in their religious beliefs. When a person experiences being healed of sickness, things just click into place even with doubters. A person experiences his own awakening on the road of Damascus, where his spiritual blindness goes away and he sees the greatness of God. I believe that these miracles will just increase. This is only the beginning, that's how I feel, I feel I had so much to do that I ran out of time. My heart is happy when I see how deaf ears can hear again or blind eyes can see, how a spontaneous healing of cancer occurred and it was verified as gone even by a doctor, or how severe pain just disappears. I do not understand how some are against healing of pain! If healing people was good for Jesus, then it is good for us too.
Before I left for Finland I saw the Finnish map, I saw that an angel was using a long broom to clean it. Dust and rubbish was flying when the broom was moving. I don't exactly know or can explain what it means, because I do not know the Finnish spiritual situation that well. Someone else can perhaps explain this better. I understand Australia's and Asian spiritual situations much better. One thing I am sure of though is that the world really needs Christ and God's cleaning broom.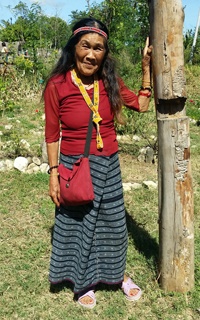 Tribes formal attire
Philippines

A new school year started at Hosea school in June. Our schools popularity has grown, and we cannot take in everyone who wants to come, since we do not have enough space for that. The government also has a say in how many students one can have in a single class. Even though in government schools that rule is not strictly adhered to and there can be cases in government schools where there are too many students to a class. Anyway I see small class sizes as a good thing. The little school children have become very dear to me – perhaps I am beginning to "Grannytize" somehow?
The Motel building was currently almost at a standstill due to funds. The work was continuing with a very limited workforce, according to what building materials we have left. Now we have been able to send in more funds so that work can continue. If only I could get it all finished in one go for once! Sometimes I feel like Peter, who spent all night fishing but got no fish. Until Jesus came and said, throw the net in on the other side. Even though no fish was visible, Peter did as asked and threw the net in the water. After doing this he got a big catch of fish. Since Jesus was talking about miracles happening and Peter obeyed he stepped into miracles. Our miracle is that in a year we already have a standing building.
We have had the privilege of living under God's blessing while doing this missionary work. The mission work has gone forward with great speed. And its fruit has been good. A great spiritual awakening has also happened in the youth on the island. New youth are coming to Christ all the time and the Norwegian and Finnish youth mission team are going over again at December to continue the missionary work.
Before that I'll take over the French team, I can literally say through tears and effort I have laid the foundations that grew up from a single seed, and now it is time to rejoice when reaping the results. Although the mission work never ends. When the old target reaches its goal there are always new challenges that must be done. Mission workers do not get to abandon their field.

Blessings, Anne